My Party Style came out with a Zombie Baby Diaper Cake for a Halloween Baby Shower!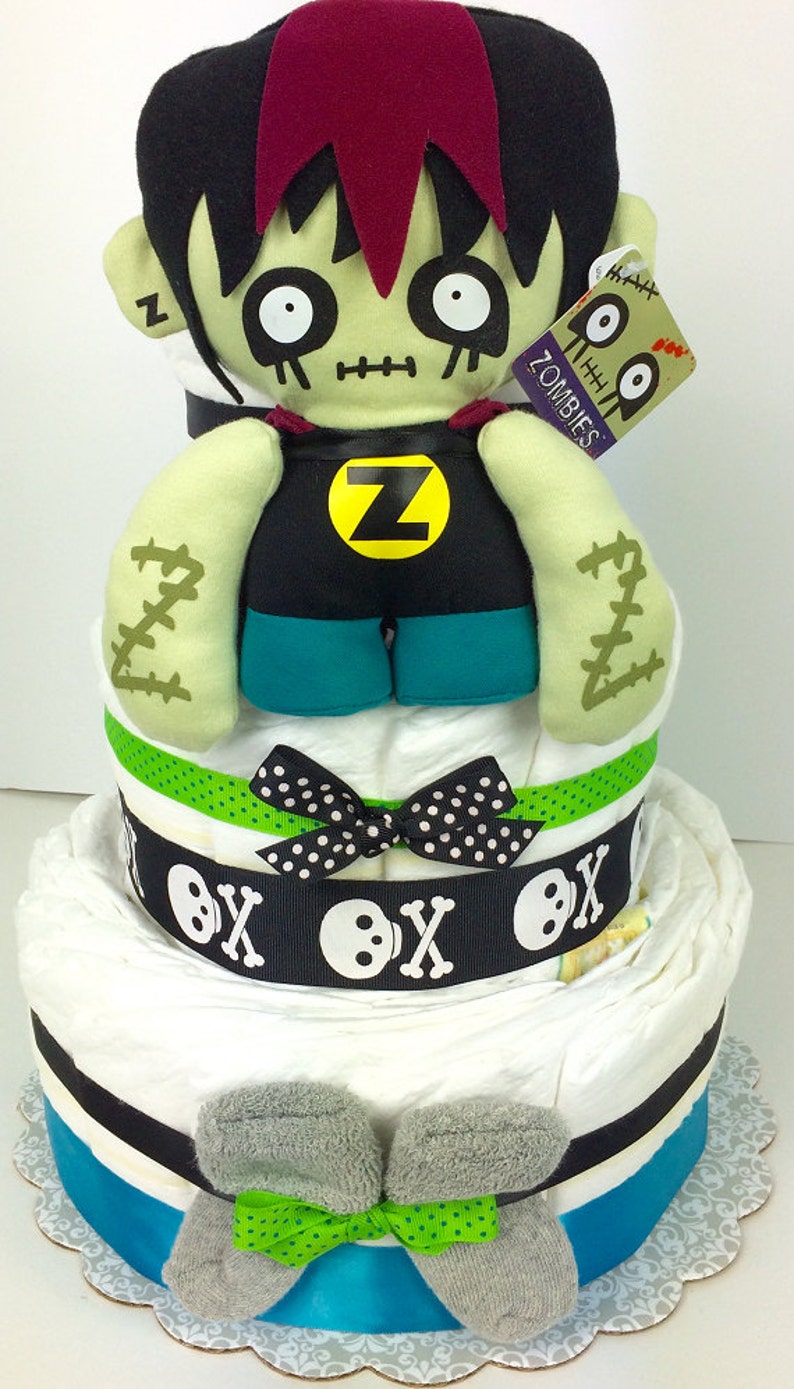 Zombie boy diaper cake makes a great baby present for parents who are zombie fans. Or who enjoy The walking dead inspired gifts! Our zombie baby boy is unique and one of a kind baby shower gift. Our zombie cake will make a really cool baby shower centerpiece for zombie theme baby shower! This diaper cake comes with a zombie superhero by GUND.
INGREDIENTS:
+ 65-70 Diapers size size 1
+ 1 Plush Gund zombie superhero with cape!
+ 1 Pair of Baby Socks
+ Skulls ribbon
+ High End Ribbon
DETAILS:
+ Diaper cake measurements: cake sits on a 12″ cake circle and measures 14″ high.
+ Gift Wrapped with clear gift wrap, tied off with coordinating bow, gift tag included.
+ All of our Diaper Cakes are 100% useable! We do not use glue on diapers!