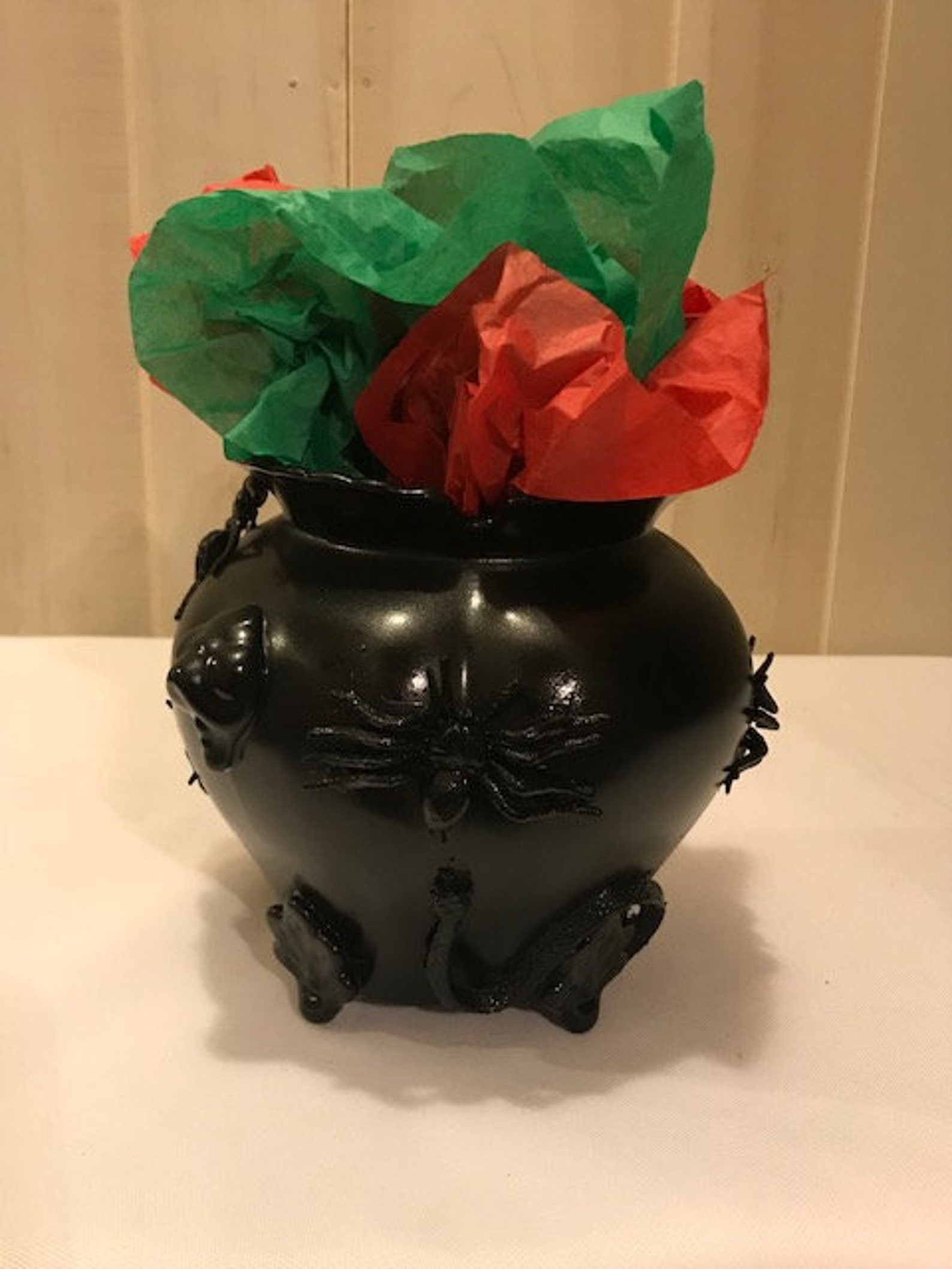 Creepy, Crawly Witch's Cauldron !! Melting Pot
This is a Creepy, Crawly Halloween Decoration. This was handcrafted using a decorative vintage vase with Spiders, Snakes, Roach, Ants. They were glued onto the vase and pained black to give that Spooky effect. This can be used as a candy jar, dish, or put black/purple flowers in. It would make a Spooky Center Piece for a table. It is 6.25″ tall, 5.25″ mouth diameter, 4.75″ deep and it is footed. A couple of the creepy, crawly bugs are looking into the pot/vase.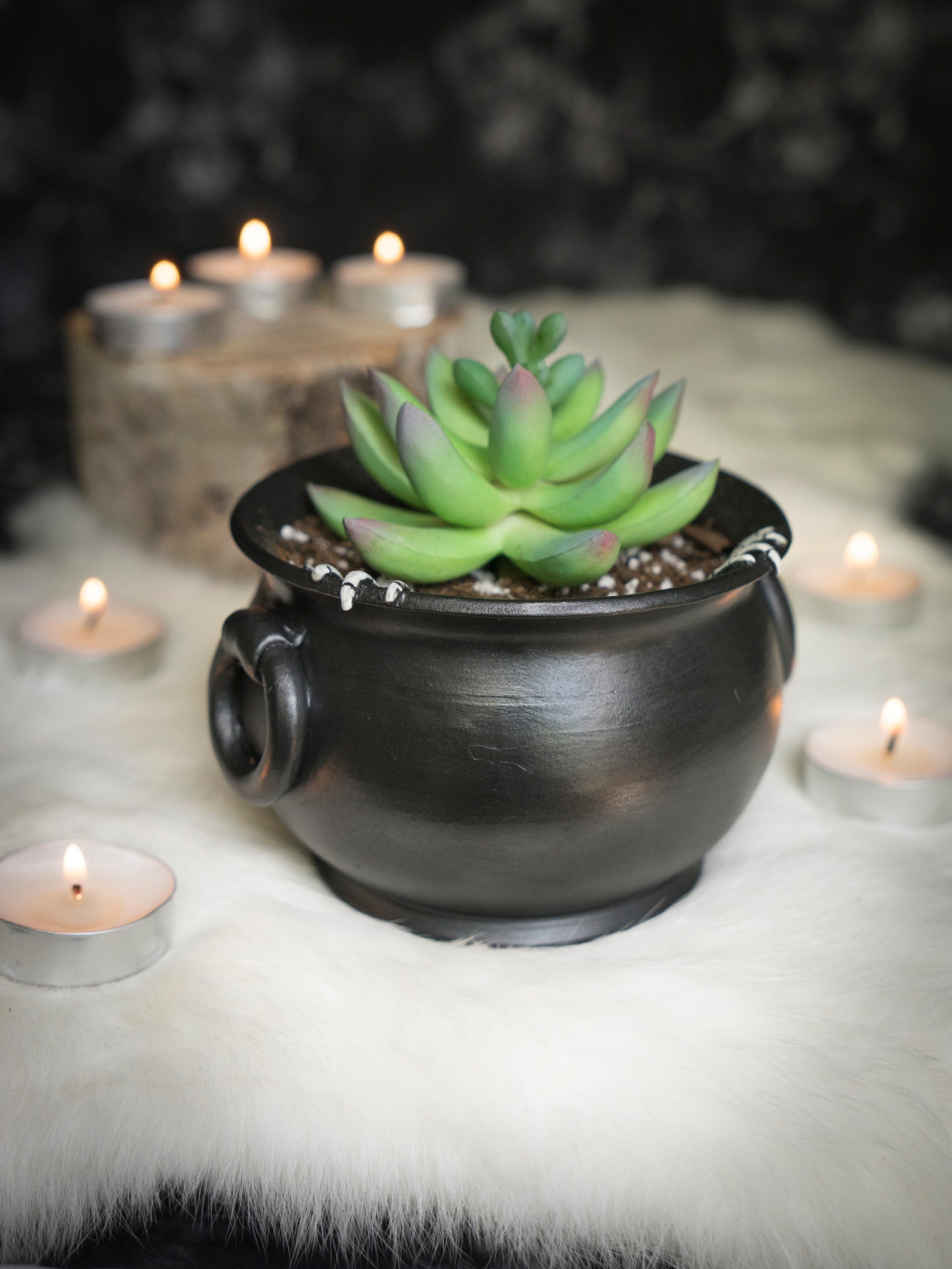 Double Skeleton Hand Cauldron Planter
It's always spooky season! This stoneware cauldron planter features two small skeleton hands rising from the earth, a matte black glaze on the outside, two cute handle details, and hole at the bottom for water drainage. Perfect for a little succulent or any other indoor plant!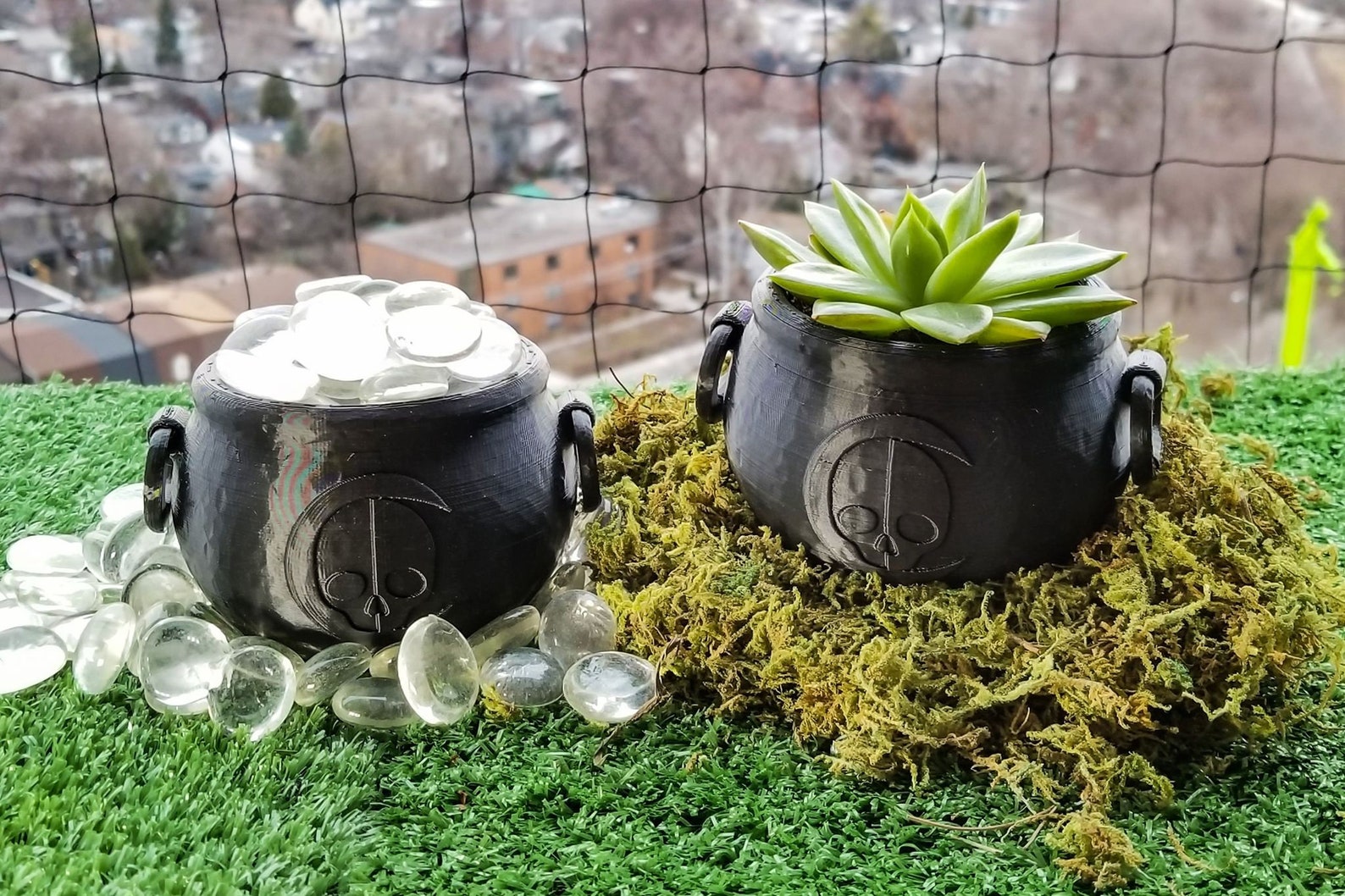 Eyes of newts and toes of frogs are easy enough to come by at your local apothecary when you are ready to brew a potion, but it is those rare things that grow on the west side of the highest mountain during a full moon that can be tricky. Now you can grow them yourself in your very own mini-cauldron! Be the envy of your coven at the next ceremony or ritual with this [almost] pocket sized cauldron for the witch on the go. While it may be 3D printed, it has that hand forged iron look and movable handles so no one will be able to tell the difference between this one and the real thing!
* Plants and other goodies are not included
Size & Materials
The size of the cauldron is approximately 100x93x62mm (3.93 x 3.66 x 2.44 inches) with a volume of 240ml (1 cup) and will comfortably house a small to medium sized succulent. Layer by layer this cauldron is 3D printed using PLA (polylactic acid) which is a biodegradable and bioactive thermoplastic aliphatic polyester derived from renewable resources, such as corn starch. It takes just over 9 hours to print each planter.