For those who prefer using a manual die cutter or using the metal cutting dies, here is a cool little find! Jack Skellington Metal Cutting Die!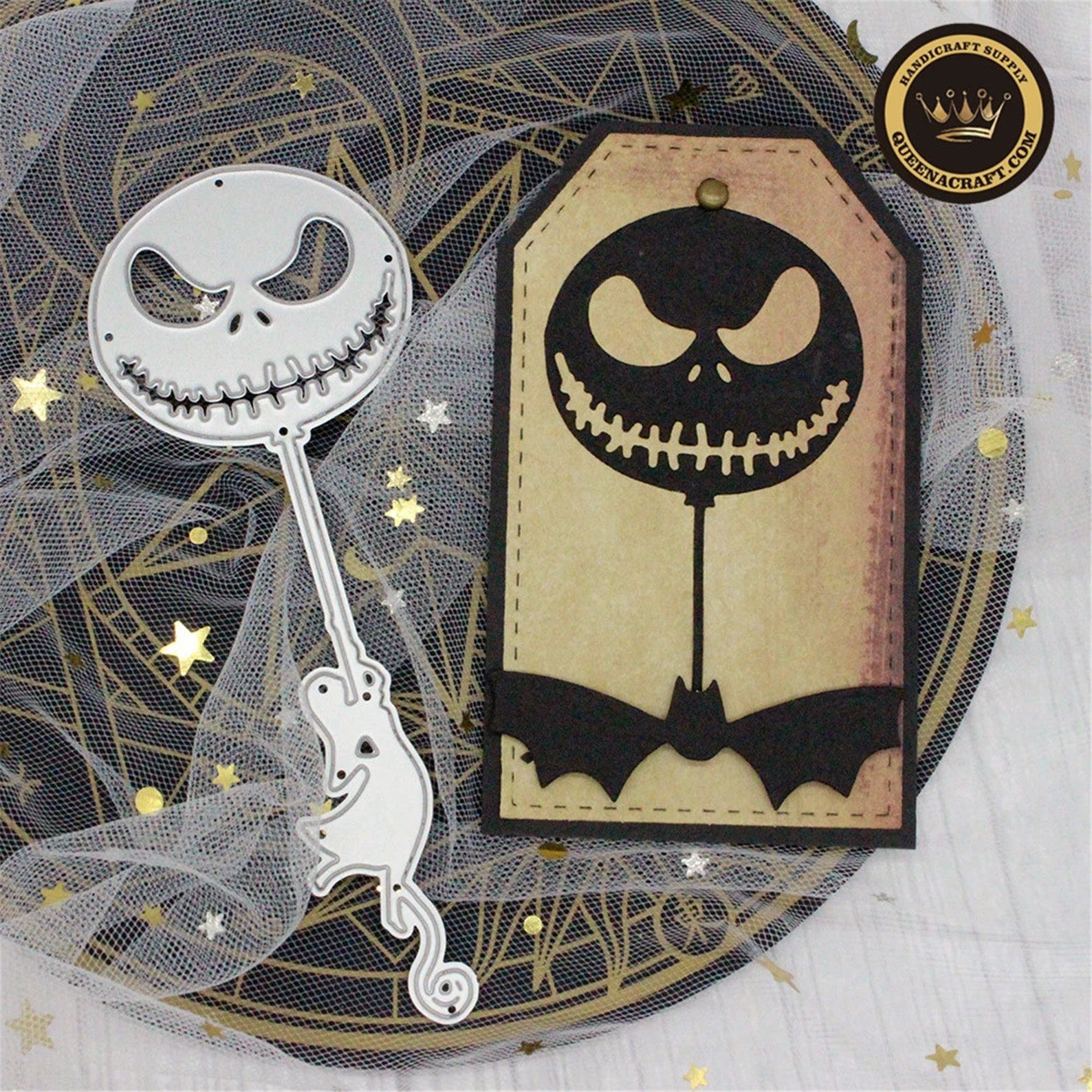 Halloween Clown Metal Cutting Dies DIY Scrapbooking, Scrapbooking Dies, DIY Card Making
You can use these beautiful cut dies to cut out all kinds of paper shapes and use them for scrapbooking, card making, DIY photo albums and more paper crafts!
Moduel Number: QD0091
Size: 5*13.5cm
Category: Halloween
Quantity: 1PCS
View All Cutting Dies
Halloween Cutting Die Sets
Random Halloween Cutting Dies
Halloween Banner Cutting Dies
Halloween Border Cutting Dies
Halloween Earrings Cutting Dies
Halloween Favor Box Cutting Dies
Halloween Gate Cutting Dies
Halloween Jar Cutting Dies
Halloween Lantern Cutting Dies
Halloween Letters Cutting Dies
Halloween Window Cutting Dies
Halloween Words Cutting Dies
Halloween Wreath Cutting Dies
Find Cutting Dies by Theme
Bat Cutting Dies
Caldron Cutting Dies
Candlestick Cutting Dies
Candy Cutting Dies
Cat Cutting Dies
Coffin Cutting Dies
Coffin Box Cutting Dies
Frankenstein Cutting Dies
Ghost Cutting Dies
Graveyard Cutting Dies
Haunted House Cutting Dies
Jack O Lantern Cutting Dies
Mummy Cutting Dies
Owl Cutting Dies
Skeleton Cutting Dies
Spider Cutting Dies
Spooky Tree Cutting Dies
Trick or Treaters Cutting Dies
Vampire Cutting Dies
Werewolf Cutting Dies
Witch Cutting Dies
Zombie Cutting Dies