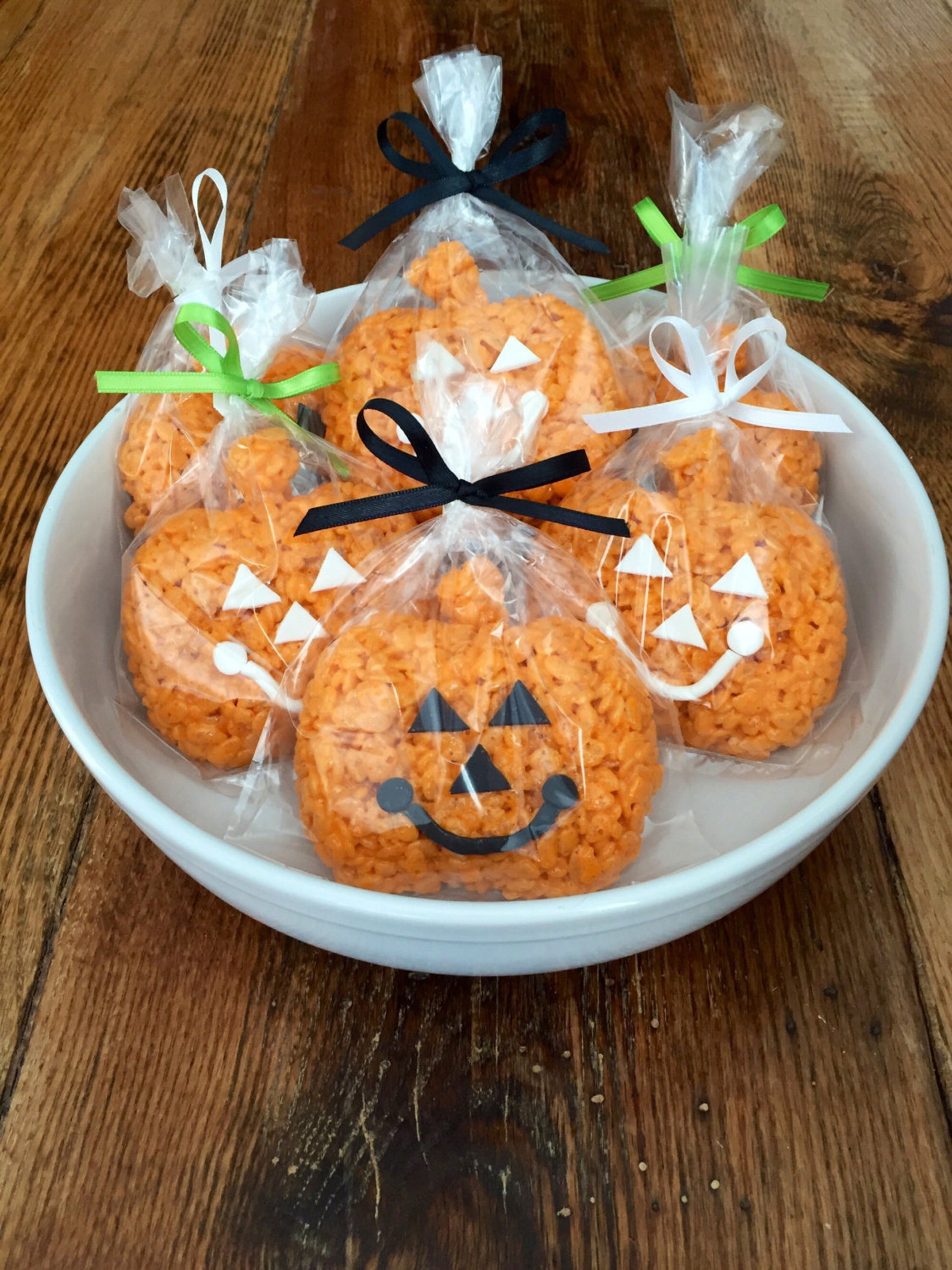 Halloween Pumpkin Rice Crispie Treats (12) – Jack O' Lantern
1 dozen (12) – Pumpkin Rice Crispie Treats
Yummy, sweet and chewy Pumpkin Rice Crispie Treats. These treats are perfect for trick-or-treating, a party favor for your halloween bash – OR – to send as a gift to someone special. Pumpkin comes decorated with fondant eyes, nose and mouth. Only the finest freshest ingredients are used. Homemade with no added preservatives.
Ingredients: marshmallows, butter, crispy cereal, salt, orange food coloring and fondant for decorating.
Pumpkin Size (each): ~ 4″ x 4.25″ x 1″
Pumpkin Weight (each): ~ 2.4 oz
Each pumpkin comes individually wrapped, tied with a ribbon and packaged 6 in a box.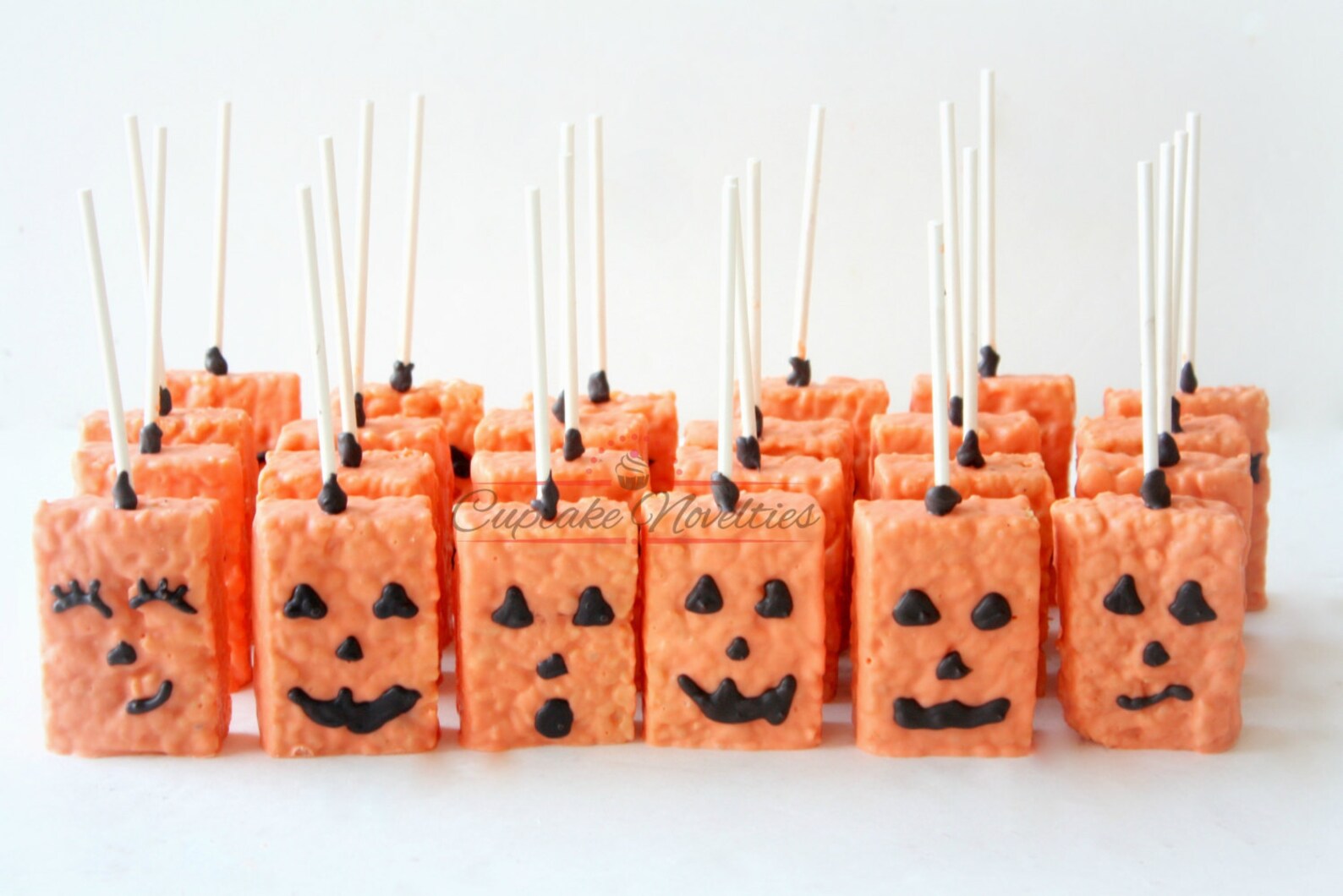 Halloween Cookies Pumpkin Cookies Jack O Lantern Halloween Favors Halloween Rice Krispies
Cute & Delicious Halloween themed Rice Krispie treats decorated to look like Jack O'Lantern faces! Perfect for Halloween parties, Halloween school events, Halloween favors, Fall parties & more!
Color of the base and decoration can be customized as you wish! Convo me for options 🙂
Custom tags available on request for a nominal charge!
You will receive 1 dozen (12) Chocolate dipped Rice Krispie Treats, ready to be devoured in no time! Each Rice Krispie Treat comes individually wrapped, ready to handout as favors or use as part of a dessert table!