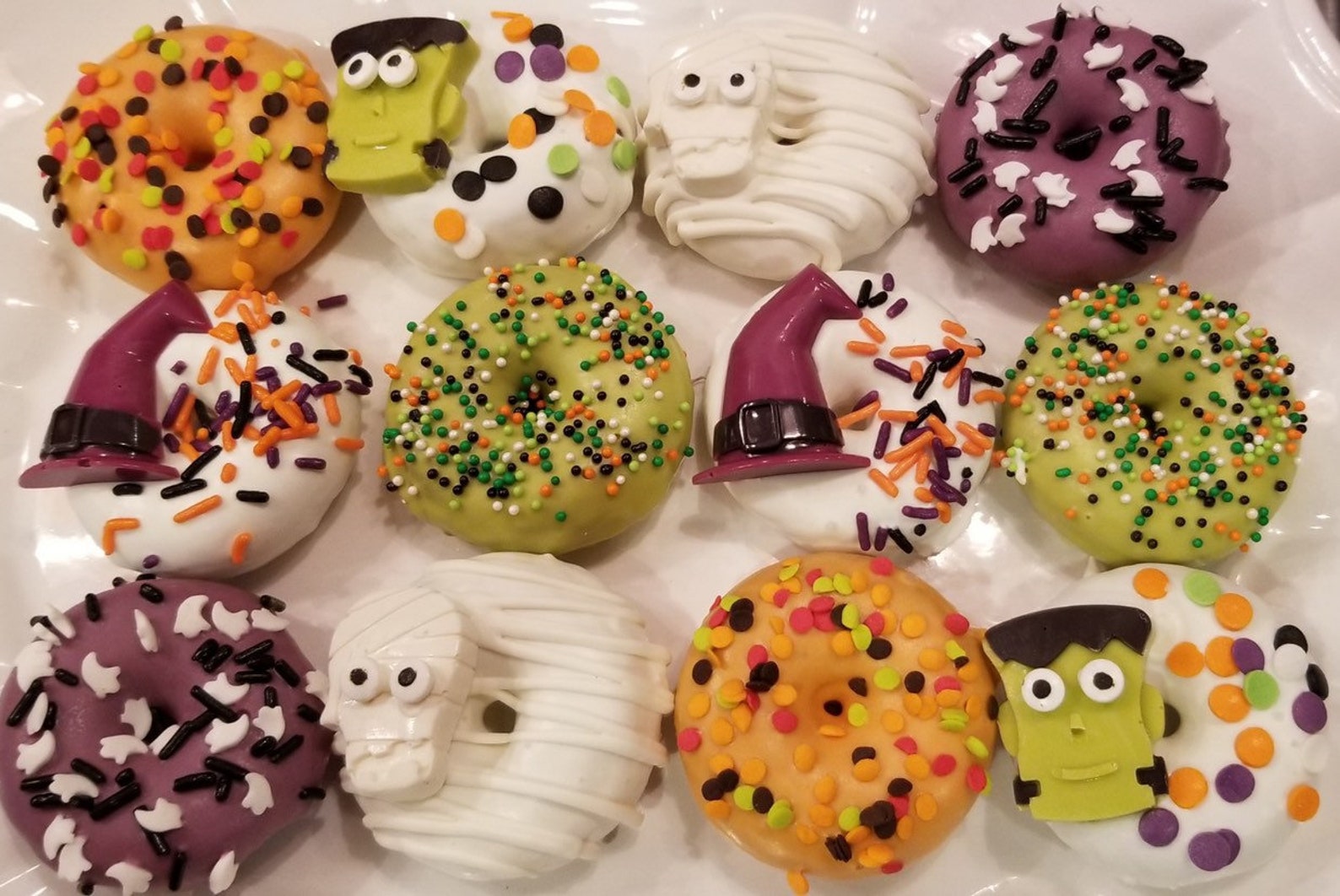 Halloween Mini Cake Donuts (12) Halloween Party FUN
LUCKY YOU! I made a few extra dozen that I can get out tomorrow (Monday, Oct. 28) in time for Halloween. They will be MIXED cake flavors. Chocolate, White, and Funfetti.
These donuts are SCARY good. This listing is for 12 mini (4-5 bites) CAKE donuts completely covered in Merkins White Chocolate and Vanilla Flavored Candy Melts. The come as pictured in your choice of cake flavors.