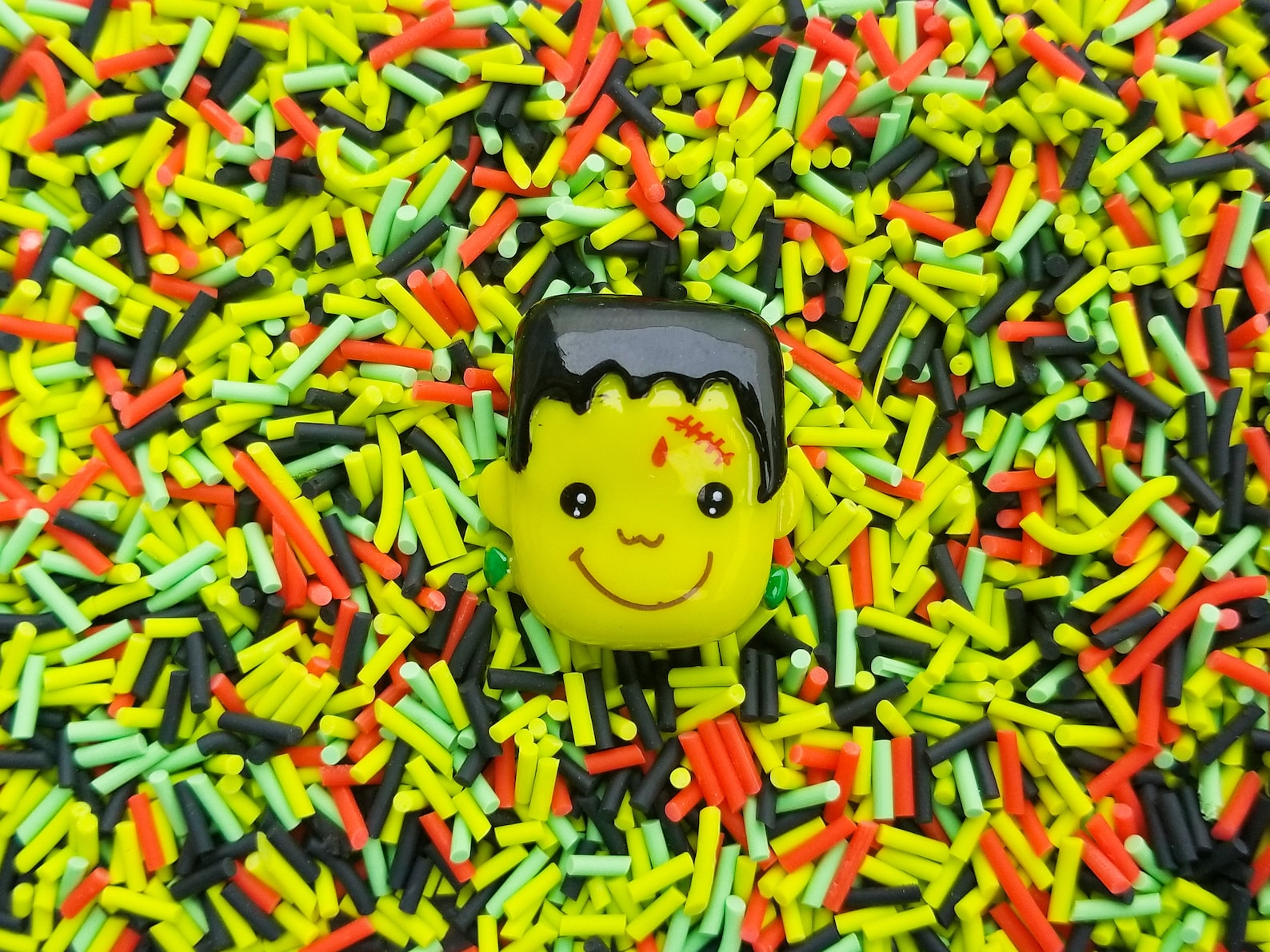 FRANKENSTEIN Halloween Sprinkle Mix
This polymer clay Frankenstein mix is a blend sprinkles and comes with one frankenstein cab as pictured! It would be fantastic in slime and they can add a splash of color to your decoden whipped cream creations. You can also use them in your polymer clay projects as they can be baked again, however the cab cannot.
The bag is 2 inch by 3 inch and you will get approx. 30g with 1 frankenstein cab included or you can choose a 15g 2 inch by 2 inch bag w and NO CABS included.