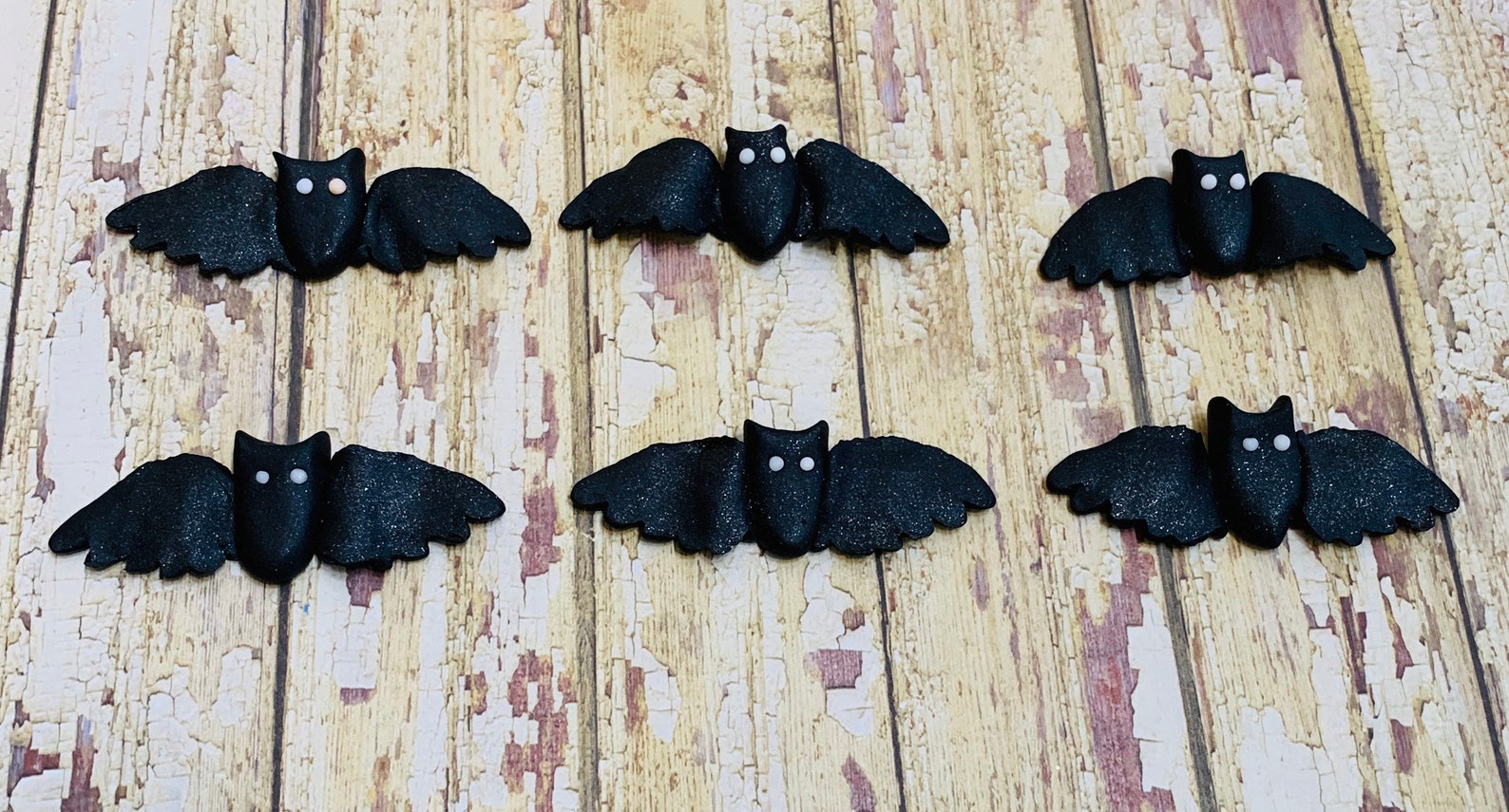 Halloween Fondant Cupcake Topper, 3D Black Bat, Edible Halloween Cupcake Toppers
Halloween Fondant Cupcake Topper, Edible Black Bat, Edible Halloween Cupcake Toppers, Halloween Theme Party
6 edible Black Bats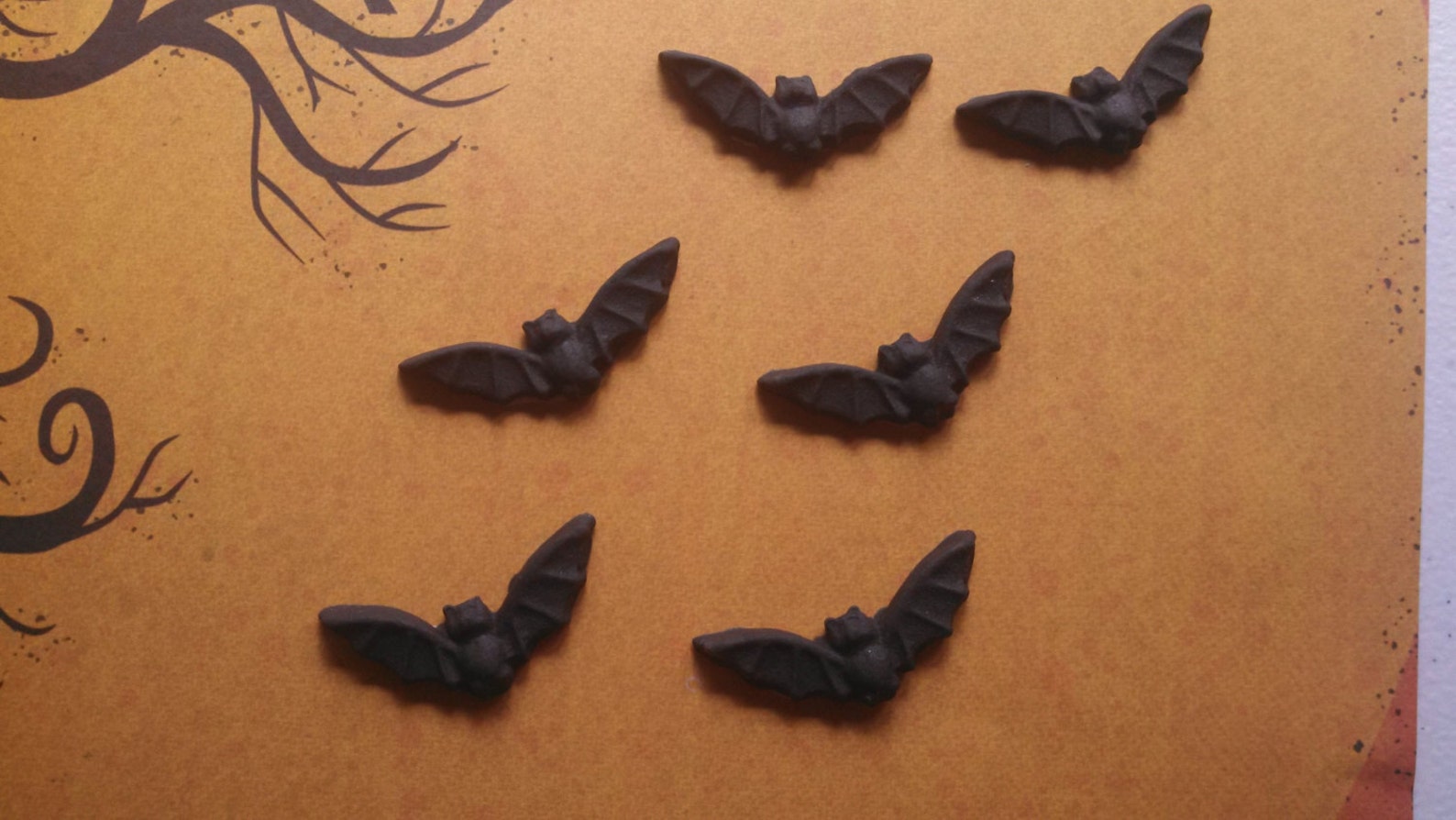 Edible Fondant Bats Halloween Set of 12 Cake Cupcake Toppers
Scare up some fun this Halloween! Simply place these creepy little bats on your favorite cakes and cupcakes to make them look and taste great! This listing is for a set of 12 black bats. Each bat measures approx. 1 1/2″ across, and 1/2″ high.
We use only the best tasting fondant and your order is always made fresh!
Fondant cake/cupcake toppers will stay fresh for up to one year, when stored in an airtight container, away from direct light. Do not freeze or refrigerate. Store at room temp.