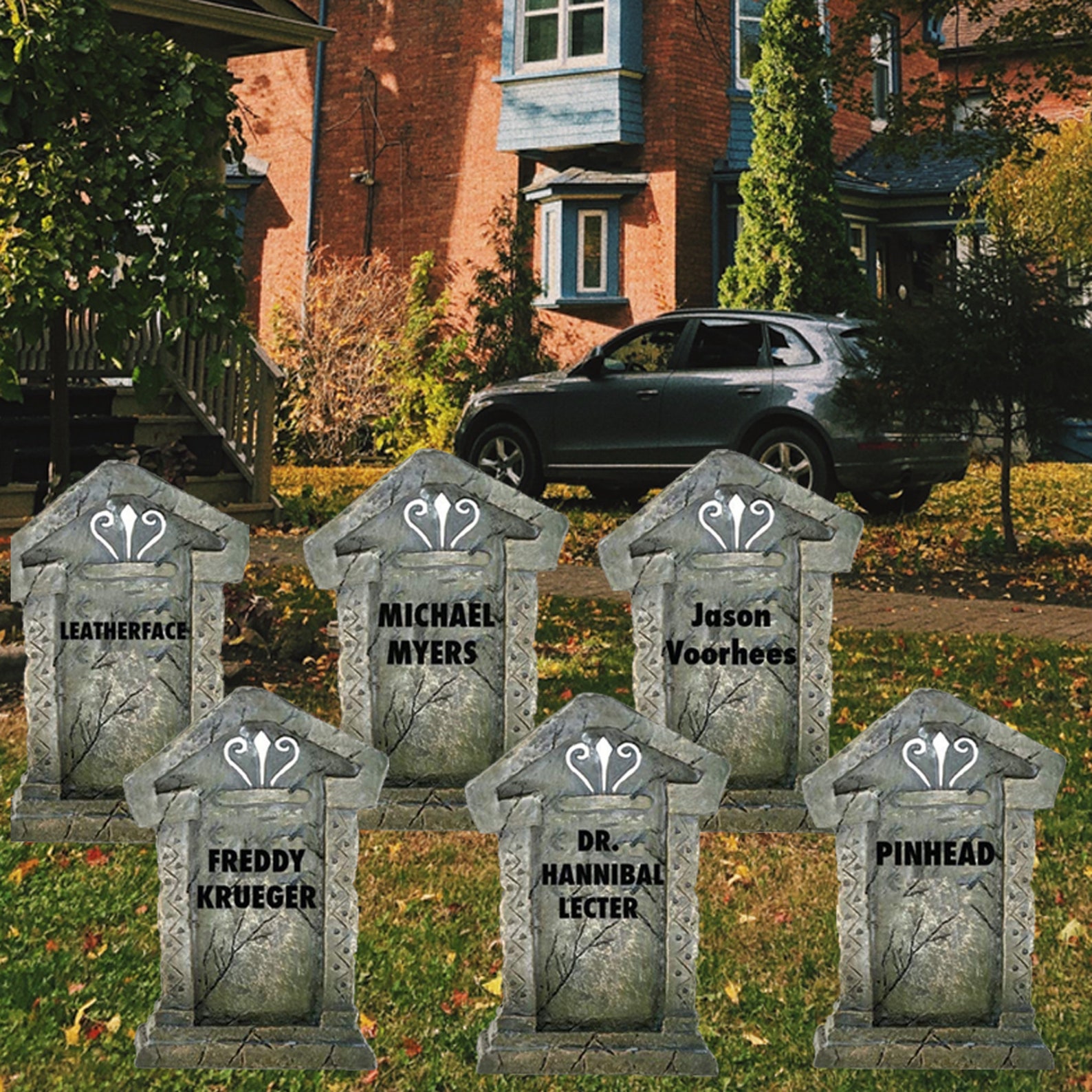 Halloween Yard Decoration – Set of 6, 21.3 inches x 14.8 inches, 12877, Includes Stakes
Create a graveyard in your front yard with these beautiful full-color fake tombstones.
Each tombstone has a different serial killer name: Pinhead, Michael Myers, Leatherface, Freddy Krueger, and Hannibal Lecter.
Buy the whole set which includes 6 tombstones (one of each design) and short stakes, for displaying in your yard. Or purchase singles of your favorite design.
Digitally printed on 4mil corrugated plastic these 21.3″x14.8″ fake tombstones are easy to display.
Simply put the provided short stakes (2) into the flutes at the bottom of the tombstone and press into the ground.
Better than cardboard cutouts because these corrugated plastic tombstones are weatherproof, reusable, and easy to store for your next year's Halloween display!