I sense Black Cats nearby, have you seen one?
Black Cats and Orange colored sprinkles Halloween sprinkle mix 1 oz
These cookie sprinkles – cupcake sprinkles for Halloween feature little black cats and orange colored jimmies in this Halloween themed sprinkle mix. Each order is as pictured. A generous oz per order is provided.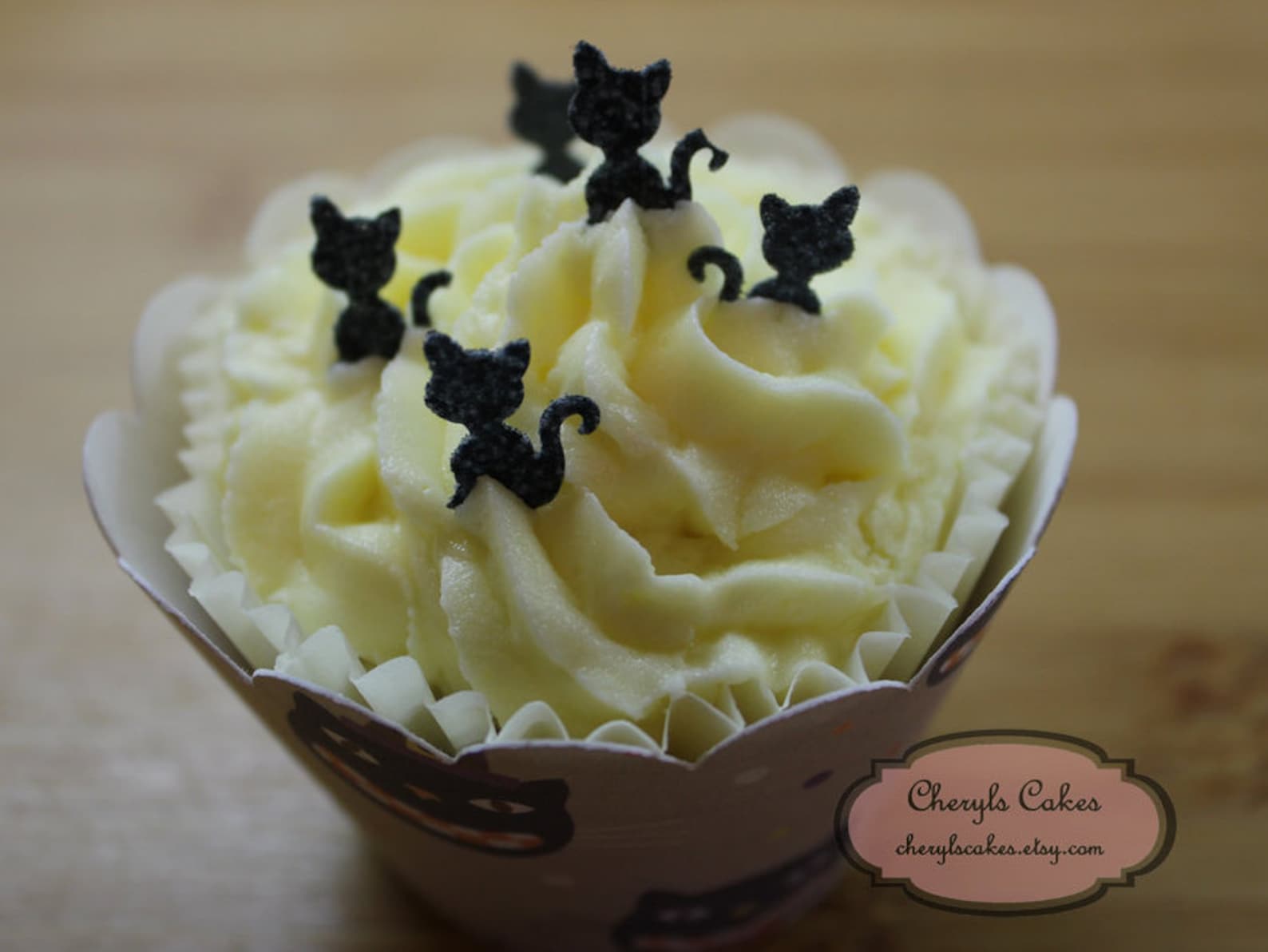 50 Small Cat Cup Cake Sprinkles, Edible, Great for Halloween
Made From Edible Rice Paper
Approx 150mmx100mm each
Perfect for halloween cakes or just as cats on an everyday cake
Add to cupcakes, larger cakes, use as table confetti, the options are endless.